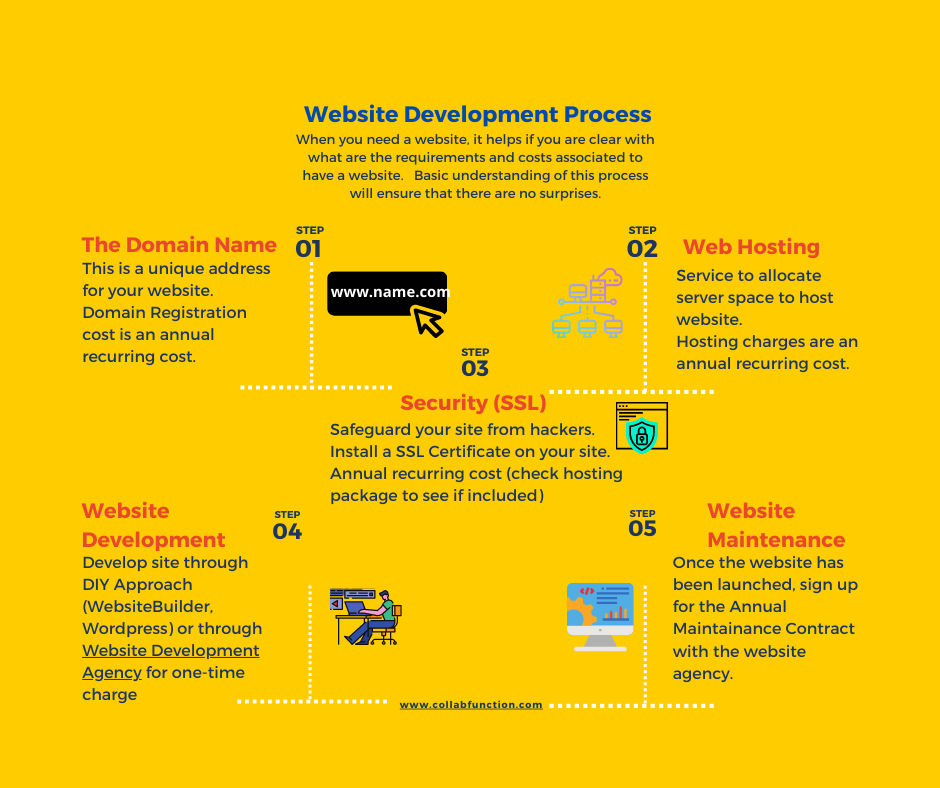 An easy guide to help you understand the costs associated with website development.
One question we often get asked by clients very early on in the inquiry stage is "How much will it cost to build my website?"
Due to various differing parameters, there is no one size fits all kinda answer to that question. But, what continues to help is a look at the various cost components that one needs to consider while building a website.
The post covid world has seen many businesses enter the digital world. Requirements for websites are no longer limited to just companies or business entities but are now also being considered by entrepreneurs, freelancers, bloggers, etc.
Without getting too technical, we have simplified the entire process of website development. This will help you get a clear picture.
So let's get started:
1. Domain Name
Every website needs to have a unique domain name. It is like an online address that you need, to get your target audience to visit.
Your domain name could be the name of your business entity, your brand name, your identity (eg. www.mycompany.com).
Check availability of your domain name online through domain name checkers (Namecheap, hostinger). It will also show you the cost of purchasing the domain name. Domain Name cost is a recurring charge that you need to renew every year.
Do not buy the domain name just yet. Go on to read point two below.
2. Website Hosting
Website Hosting is renting a server space that allows you to host your website. If the domain name represents your online address, the hosting service is a virtual place where your website files and information is stored.
Web hosting is charged on an annual basis and is a recurring cost.
There are few hosting plans that offer a free domain name for the first year as part of the package. You can avail of the offer and book your free domain at the time of finalizing your hosting package.
Hosting companies like Hostinger,  Blue Host offer great hosting plans. Check out different options to assess which one is the best fit for you. 
3. Security (SSL Certificate)
It is important that you secure your website. Installing an SSL certificate will help keep your website safe from potential hacks. An SSL certificate cost is a recurring cost.
Hosting packages by both Blue Host and Hostinger offer free SSL as part of the package, so do check them out.
4. Website Development
As mentioned in my article, How to Build a Strong Online Presence for Your Start-Up / Business, you would need to start with a clear goal in mind. Give some thought on what is your aim of having a website.
Once you have identified your reasons and are clear about how your website will help you achieve your goals, you can then start developing the brief for your website.
Now comes the ever-so-important decision. Should I pursue the Do-It-Yourself approach or involve a website agency to design and develop the website?
The DIY approach is definitely easier on the pocket, but it can be a time-consuming and effort-intensive project.
If you have the time, have a sense of design elements, and are ready for some hands-on approach, then you can start by using WordPress (they have free as well as paid templates that you could choose from) to develop your website.
If you are choosing the free template, there is no cost associated with it. You may need to pay for paid plugins (if you need to use them), content or graphics if you are going to outsource them. For paid themes, there is a cost associated for download and use of the theme.
If you decide to concentrate on doing what you do best and leave the website development to the experts, then you could approach a web design and development agency to fulfill your requirements.
They will help you through all the above stages, guiding you about what would best suit your requirements and develop the website based on your brief.
There would be a one-time development cost depending on your website requirements, quality, and technical expertise required. Evaluate and review what would be the best approach for you.
Getting it done through experts is going to cost you but, you can escape the technical hassles and save your resources of time and effort.
On the other hand, building your website yourself is definitely cost-effective, gives you flexibility, but is time-consuming and relies on a completely hands-on approach.
5. Annual Website Maintenance
Once your website is up and running, you would need to consider going in for annual website maintenance. This would help you to keep your website updated, backed up and to take care of any technical issues that may arise.
This is an annual charge that can be discussed with the website agency. The cost will depend on the scope of work, the number of content updates, the complexity of the site, etc.
Building a website is no easy task and has its share of challenges. The insights mentioned above will definitely make the entire process easier for you to plan and move ahead.
Once you have conquered this and get your website online, your next challenge awaits you and that is getting visitor traffic to your site. That is a whole new ball game and will need a dedicated blog to do justice to the topic.
Let's move forward one step at a time! Good luck with that stunning website!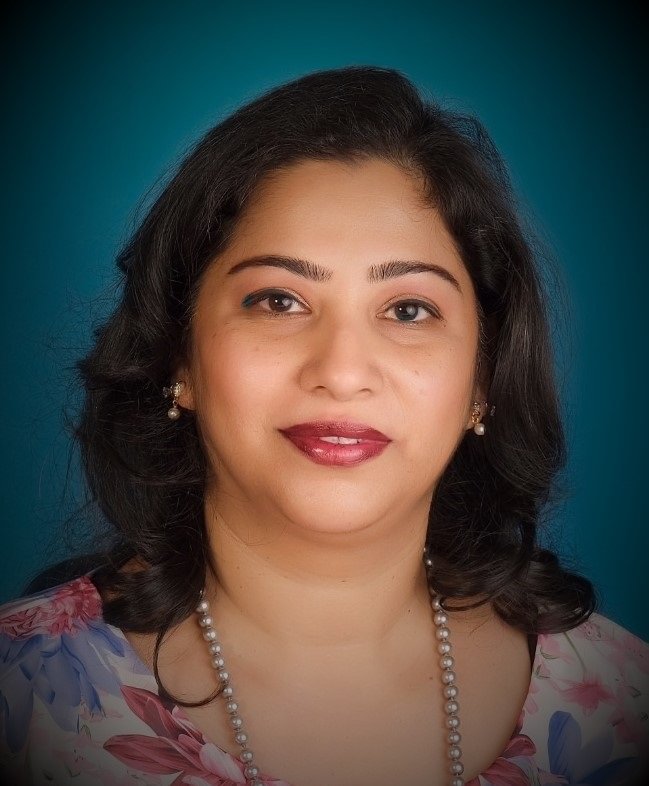 About The Author
A marketing buff at heart, I find great joy in helping and empowering people to achieve their best. An ardent believer of lifelong learning, I love to learn and try out many new things.
I naturally gravitate to the ones that I find interesting and love to share that knowledge. As often said, "Knowledge is most useful when liberated and shared."
https://collabfunction.com/about/ https://www.linkedin.com/in/sheryljrebello/