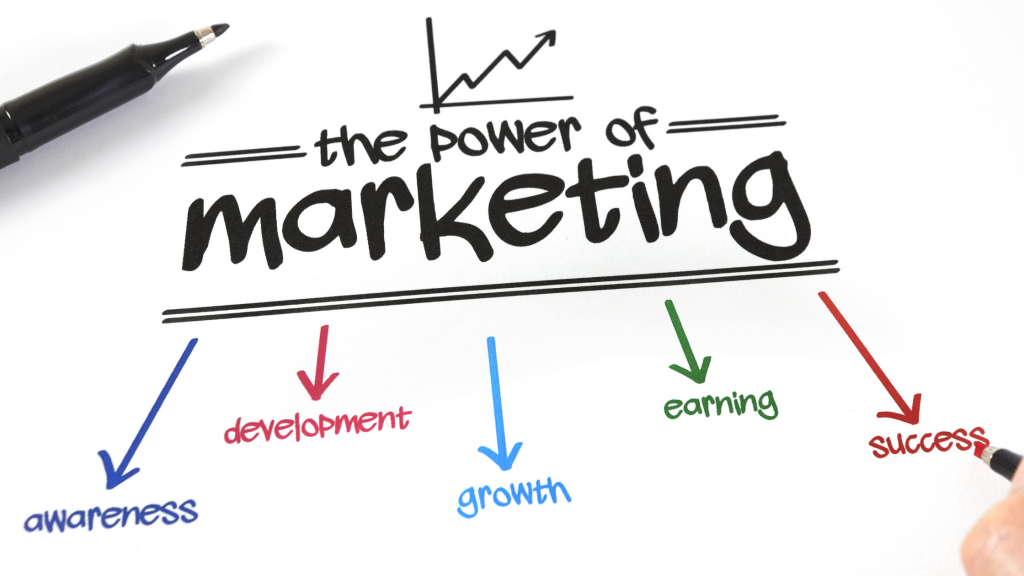 What do you think comes first, the product or marketing? Contrary to popular belief, the function of marketing takes precedence and comes first. For a business to succeed, marketing should come into play much before the product/service is being created.
Entrepreneurs should follow their passion. But at the same time, they need to develop their understanding of marketing.  Being a marketer is one of the critical skills that will benefit every entrepreneur.  One of the main reasons businesses fail is due to the lack of a good product-market fit.  This is a deep rooted marketing fundamental. 
In this article, I will take you through the importance of marketing for an entrepreneur.  What are the essential  aspects of marketing that every entrepreneur should know? How being marketing oriented helped brands succeed?  What will it take to build a marketing framework that will help you on the path of success? 
Achieving success is not that easy especially, if you are a business owner. Most entrepreneurs enter into business thinking they have a great product/service and that is enough to guarantee them success in their venture. Only to later find out that it is not the case.
What is the essence of Marketing?
In simple terms, Marketing is the activity, set of institutions, and processes for creating, communicating, delivering, and exchanging offerings that have value for customers, clients, partners, and society at large.
– Marketing is based on science, not on creativity
It is an important analytical tool.  Marketing actions are based on data. Was that email campaign effective and did it meet the set objective?  When to post on social media to maximise revenue? Analyse your data and you will get your answers.
At a strategic level, your marketing plan and business plans are guided by accurate data insights into buyer personas, past performance and your macro environment.  If you embrace your data, use it in key decisions, then you will get to where you want to go, faster!
– Marketing is about the three R's
Sending the Right Message to the Right Person at the Right Time. When launching a product, it is important that it is done at the right time.  There's a saying in startups, "being early is the same as being wrong."  Sometimes you have everything but the market is just not ready for it.
A classic example of this is Pets.com. Launched in 1998, it was an online store for pet owners. The concept was great and the site became quite popular and raised almost $80M in funding.  But Pets.com's existence was extremely short-lived.
The problem with Pets.com was that it had a solid idea but not the market for it at that time. The market materialized in the next decade and there are many success stories to prove that.
– It is not just about selling
Marketing is not just about sales. It's about forging a long term bond with your customer, by keeping them happy, communicating regularly, engaging with them and  making them your advocates and brand ambassadors. 
Businesses that optimize an emotional connection outperform competitors by 85% in sales growth. A research by American Express found that 60% of customers are willing to pay more for a better experience.
A living example of this is Airbnb. The sharing-economy icon inspired locals to open their homes to travelers looking for a more personal way to experience new destinations. Based on principles of mutual trust and respect, Airbnb struck an emotional chord with customers, growing from a $100-million venture to $31 billion in just 6 years.
– Marketing is a means to an end 
Marketing is all about perceptions. It helps to build a brand, capture your position in the minds of the customers.
A great example of this is the brand Nike.  In the early days, the co-founder Phil Knight used to sell track shoes out of the trunk of his car. Today Nike has become a brand that the world acknowledges. 
It is a global leader in the sports footwear and apparel industry with billions of $ in sales. One of the traits of a successful company and brand is its presence in the mind of consumers. Nike has built an emotional connection with consumers and athletes all over the world.
The company associates itself and its customers with a powerful culture of winning and overcoming adversity, things that are of the utmost importance today. Instead of putting the product on center stage, it put the consumer in the spotlight and the brand under a microscope. In short, it learned to be marketing oriented.
– Helps to build trust #masstrust with a lot of people
Trust can mean many things within organizations. But for consumers, what's most important is whether the brand delivers on their promises.  It is important that messages match the moment and what their customers value.
Patagonia, a socially responsible retailer connects with like-minded customers by supporting causes they care about. Its activist spirit reflects in every aspect of the organization, from supply-chain logistics to fair wages.
In the notoriously wasteful apparel business, Patagonia stands out in the marketplace because of its attention to activism. But it's their commitment to transparency that resonates most strongly with customers.
As an Entrepreneur what should be your focus areas to have a marketing oriented approach?
– Follow Global Economics
This will help you understand what is the state of affairs in the economy and what changes can impact your business.  It will get you to to analyse data, evaluate your market size and make the right decisions for your business.
– Master a marketing oriented thinking
Marketing is one of the most valuable investments in a business as it gives direct returns and immediate ROI.  Hence, understanding marketing is understanding business.
While marketing can be outsourced to a marketing agency to assist you with expertise that is their niche, the entrepreneur/founder should develop the thinking and mindset of a marketeer to be able to set up and scale up for success.
– Understand the difference between Traditional v/s Digital Marketing
Don't let the different mediums of marketing or the evolving tools of marketing overwhelm you.
Advertising, copy writing, and sales are all components of marketing. Digital marketing, traditional marketing are the different mediums through which you can reach and connect with your audience. 
While traditional mediums of marketing like TV commercials, newspaper ads, billboards are best suited for generic products that have a large audience. Digital mediums are designed to elicit an instant response by encouraging people to take specific actions which can be tracked successfully.
– Understand what is Digital Marketing
As a business owner, your marketing strategy may be more focused towards Digital marketing.  What mediums does digital marketing include?
Email marketing
Social Media
Content marketing
SEO
Paid Online Advertisement
How does one put these different marketing tools to work?
There are different marketing funnels that are being used based on your end objective. A framework called CATT Marketing Funnel is widely used to help analyze the impact of your products or services on Internet users.
CATT stand for:
Content: Creation of useful content that targets a particular niche.
Attention:  Drive traffic to your content using search engines, paid ads, referral mechanism.
Trust:  Build trust through deep marketing that is highly personalised.
Transaction:  Convert leads into customer with the natural sales method.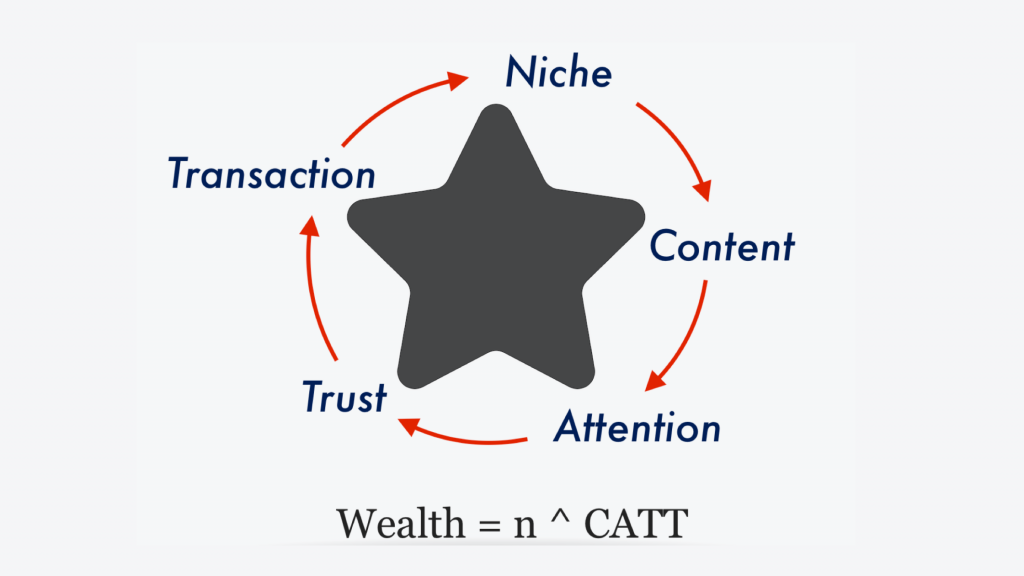 The execution of the CATT funnel will bring in much more benefits if it is executed through an Integrated Digital Marketing Framework. The power of a combined approach where one feeds into the other, translates into a much more beneficial success rate.
Why is it important to build a Marketing oriented approach?
As you would have realised Marketing has an important role to play in the success and growth story of every business or for that matter even every individual. 
As it is often said, Marketing has a long shelf life, as it is deeply rooted in human psychology. It is this aspect that helps founders/entrepreneurs make strategic business decisions that can build a brand and make it a success story.
There are numerous real life examples that drive home the point that marketing has an important role to play in the rise and fall of companies.  Most successful companies have great marketing tactics. It helps them connect with their audience. Convey the right message through a medium that works best. They are customer focused and marketing-oriented in their approach.
In a world that is constantly evolving with fast paced technological innovations and AI, the opportunity to access better and faster data analysis have increased. Automated solutions to help increase the efficiency of marketing tools deployed are also on the rise.  However,  the human element of marketing cannot be replicated.
Marketing is here to stay! Develop a marketing oriented approach, understand the fundamentals of marketing and let it complement your passion as an entrepreneur and help you create new success and growth stories for you.
More insights on Marketing – 7 Reasons That Lead To Failed Marketing Campaigns
This feature is based on the insights received from Digital Deepak as part of DDIP.