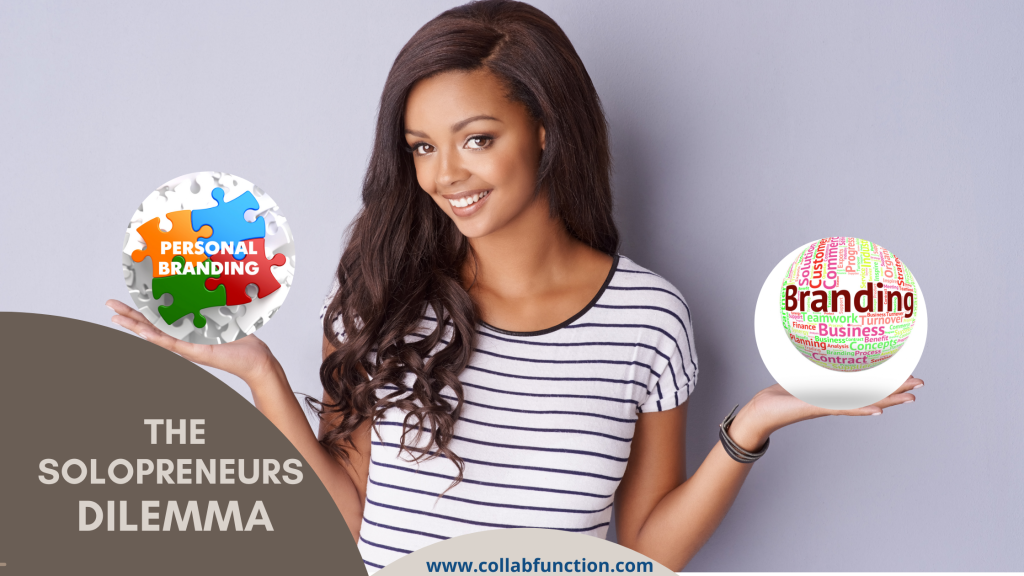 What is a personal brand?
For a business owner, the personal brand is how you want the world to perceive you, what you want to be known for, what you want the people to think when they see or hear of your name. In marketing, the term refers to the process of positioning the expertise, personality, experience, and values in a way that creates an identity for you, a unique set of visuals, messages and statements that define who you are.
This personal branding is one of the most important tools establishing you as the 'person', the 'entrepreneur' and 'the business' and it helps customers and the world identify you, engage with you and sets you apart from the competition.
Unlike a business brand, which is built around a company or a business entity, your personal brand is built around you. But the two feed into each other.
Personal brand building is more important than ever, especially for budding solo/entrepreneurs, small-business owners, and creators. A strong personal brand can help build your credibility, generate interest and opportunities for your business, and give you a competitive edge.
Today in part one of our four series on personal branding, we talk to Elvis Mvoi.
Elvis Mvoi is one of the most prolific speaker, host and consultant on entrepreneurship. He hosts a very popular twitter chat #iSpeakAfricaChat and is also the host of #entreprenuerconnect twitter spaces. A Marketing consultant and an expert on small business and the founder of RENA PR consultancy in Kenya, he shares his views and insights with us regarding the common dilemma that entrepreneurs face in terms of branding – personal v/s business branding.
Q1. Please share a few tips on how one can get started to build a personal brand.
Step out of the spotlight
I know it seems counterintuitive but being in the spotlight all the time can take a toll on your life. Plus, sometimes people need to miss you for a bit to realize how much they need you in your life.
It's hard to master branding yourself if you never put yourself out there. The more you interact with people, the larger your network becomes. While you may be tempted to stick to a niche focused network, the smartest thing to do is to expand into other categories. You never know when you'll meet someone who offers a different perspective or who's expertise is in an area that you'll need to know more about down the road.
Personal brands can't be built without human interaction. Of course, many influencers eventually reach a point where they interact a little less with their fans. But if you're just starting your self-branding, you probably want to respond to messages from your followers. It's just good for business.
In a crowded world, it can be hard to stand out. Amplifying yourself is where you take the essence of who you are and run wild with it.
Q2. How can I make the transition from my personal and professional life to becoming a business brand while keeping my network with me? How do I make sure that my existing and past networks continue to connect with me?
Understand Why You're Changing Your Brand
Dig into WHY you want to move away from what you're doing. After you have your strong why, connect with your current following and talk to them about your why. Let them know about the changes. How will they be affected? Will it be better? Be clear and communicate the change. You will lose some people, and that's OK since you are moving to a better you.
Take a moment to evaluate why you want to make the change and how your new scope is going to meet the needs of your current followers. Stay engaged with your existing followers as you broaden the scope of your brand to prevent dilution.
Go Behind the Scenes of Your Life Changes
Taking your personal brand in a new direction means that you are moving in a new direction, and chances are your followers would love to get a behind-the-scenes look at your transformation. Always be honest and open with your journey so that your followers get to really understand and love who you are. That way, they'll continue being your fans no matter how much you change.
Make the Transition a Step-by-Step Process
Your fans follow you because of who you are right now, so don't try to become something else overnight. Gradually introduce your changes. Lead your followers step by step until a significant number of them are comfortable with where you are going.
Becoming a completely different person overnight would not be good for your image. The best approach is to begin tiptoeing into the water you want to swim toward. This type of process makes the connection even stronger regardless of how drastic your new positioning may be.
Focus on What Makes You Different
In simple marketing terms, focus on your unique selling proposition. Determine what sets you apart from your competitors because that's what your current following will remember. Build on what makes you different, and focus on building a strategy that can help you leverage that difference.
Q3. I am building a company brand and also have my own strong personal branding. What are the most effective ways to integrate these two.
In the process of building your company and brand, keep the focus on the values you hold personally that have influenced your business offers.
Product 'You' – build a connection
In today's landscape where people are oversaturated with businesses and products, drawing a connection to the individual CEO/entrepreneur is what will draw them in. Emphasize the 'why' of your product/brand. Why did you create it? If you can honestly say you want to help people, and tie your personal story to it, that's gold!
It's so easy for us to think we need to have a big business name and brand, but if you're a Solepreneur, then you are your business. Lead with your name, because that's the one thing in your business that isn't going to change.
Business brand vs personal brand – Aren't They the Same?
My brand is my business and vice versa. I'm able to leverage the credibility of my personal brand which establishes my expertise in small business and travel. I'll cross-promote anything on my personal site and business ventures without hesitation because they go hand and hand.
Lifestyle Mastery is when the people who know you best don't know the difference between your work and your play. Figure out what you love to do, what you do even if you are not being paid and then figure out a way to be paid for it. I always hang out with entrepreneurs and tell them how they can get more done and make more money by delegating more work, so I started an outsourcing business.
When your personal brand and your company are the same thing, you are ultimately responsible for every step (and misstep) your company takes. That means making it clear to your clients that you are accountable and willing to personally step up in any situation. Anything less and your brand will suffer.
Show up for your audience
Don't be afraid to let your audience know who you are and why you do what you do. Be transparent. They will love your honesty and learn to trust you.
It Is A Tool to Show What Sets You Apart?
I'm of the mind that 'personal branding' is really just a buzz phrase that means 'being yourself.' How can you leverage who you are, warts and all? Focus on your biggest quirks, the things that make you most clearly YOU and magnify them as a means of setting yourself apart from the competition.
Be the face of the company and include yourself in marketing materials. When you are the face of the company and you improve your personal brand, it improves the company brand. We work with clients all the time that see company results by building their own professional brand when they are the face of the company
Q4. What are your top 3 tips to solo entrepreneurs starting to think of a brand name?
– Keep the name short, simple, and easy to write and remember. Also consider acronyms of the name.
– Think about the names of companies you admire. They typically have a few things in common: their names are short, simple, easy to write, and easy to remember. If your customers can't remember your name or can't spell it for others, it will make it difficult for them to help promote your business.
-Use a name that has meaning to it and conveys a benefit. If you heard it, you'd know right away what it is. Don't try to be everything to everybody with your name.
Identify Your Core Brand Ideas
The qualities of your brand, along with the product or service you provide, should be somehow represented or emphasized in your name.
Consider Your Competitors
Write as many of your competitors' names as you can. By seeing what they have in common, can help you get a sense of what you can do differently when naming your brand.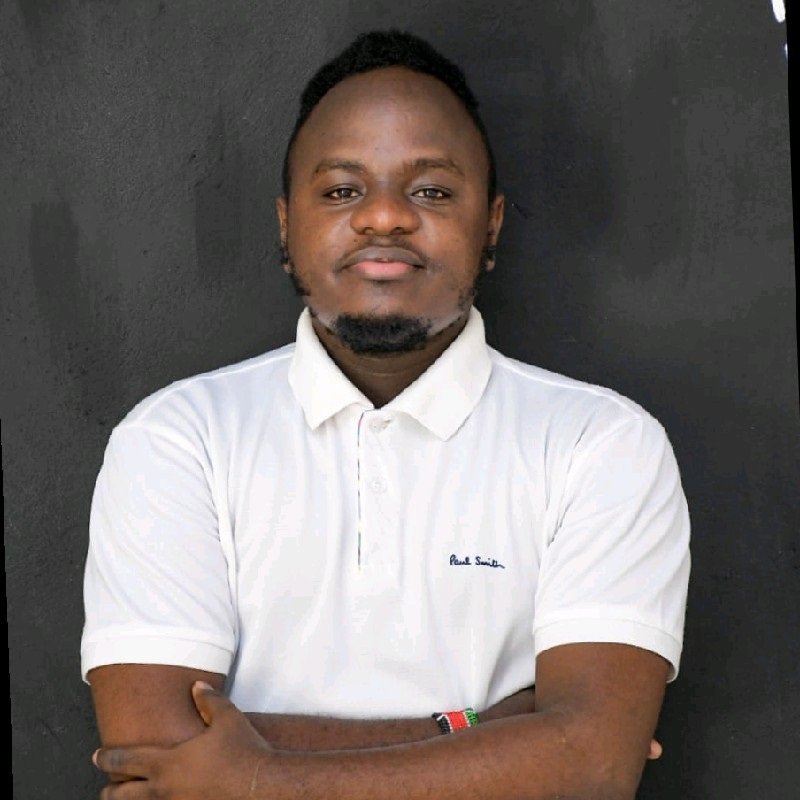 About Elvis Mvoi
Elvis Mvoi is one of the most prolific speaker, host and consultant on entrepreneurship from Africa. He hosts a very popular twitter chat #iSpeakAfricaChat and is also the host of #entreprenuerconnect twitter spaces.
Elvis Mvoi is a Marketing consultant and an expert on small business and the founder of RENA PR consultancy in Kenya.
Find more about him here: https://about.me/elvis.mvoi