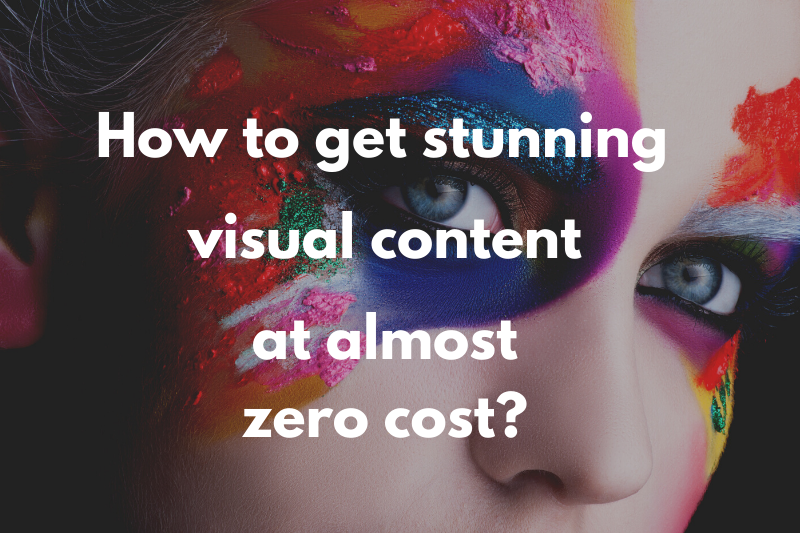 When I see a great creative, it reminds me of the phrase "A picture is worth a thousand words." This emphasizes the strong impact an image makes on a person compared to only words. Visual content is key.
Dr. John Medina, in his book, Brain Rules says, "we are incredible at remembering pictures."   Hear a piece of information, and three days later you'll remember 10% of it. Add a picture and you'll remember 65%. 
 Text, paired with an image, has proven to have much better retention than simple words. 
As per research by Buzzsumo, Facebook posts with images get 2.3x more engagement than those without. 
Similarly, Twitter posts with embedded images drive 150% more engagement than those without. 
And as per Twitter, Tweets with videos get 10x more engagement than those without. 
As a marketer, I constantly advise my clients to include a good mix of visual content as part of the marketing strategy. But churning out visual content comes with a price tag. A cost that can, sometimes, pose a challenge for some. 
· Entrepreneurs, small businesses, self-employed professionals, and freelancers, are you looking at attracting the attention of your audience? 
· Do you find the cost of outsourcing your creative requirements coming in the way? 
· Do you wish you could do it yourself or use an existing in-house resource to help with it but lack graphic design experience?
If your answer is yes, then this is the article for you.
Through this feature, I aim to show how you can reduce your creative/graphic design cost. And still, continue to produce visually stunning content. The icing on the cake is that you can do this with the least effort and zero graphic design experience.
So without taking up any more time or words 🙂 let me introduce you to CANVA. An amazing tool to help you with all your graphic design needs. It is easy to use, uses no complicated software, or requires any graphic design experience. 
I use it for all my marketing requirements. And can vouch that it is the best graphic design tool to have in your marketing toolkit. From paying 20K+ for outsourcing my creative & graphic requirements, thanks to Canva, I can do it all in-house at the most minimal cost. 
How to use Canva to create visual content?
It's as easy as 1-2-3
1. Sign up for a 

Canva 

account 
Canva offers a free and paid subscription model (Canva Pro) and offers a 30-day free trial of Canva Pro. 
You can do a lot with the free plan as it has over 250,000 design templates and most of the features required for creating great creatives.  
The Canva Pro plan gives access to a much more exclusive library of design themes (over 100+ million). You get to use premium stock images and other helpful features like resizing, background remover, 1 – 5 users, etc. 
What I find great in the pro version is the ability to incorporate multiple Brand kits. This helps me maintain brand consistency in all designs, colors, fonts, sizing, etc.  
The pricing is pocket friendly, and you can get a month's design work done at a cost that is even lesser than paying for one outsourced creative.  
2. Choose what visual content you would like to design

There are different options that you can choose from. Social media templates, videos, reels, presentations, profiles, marketing brochures/flyers, blog banners, and many more options. 

Once you make your selection, you will have the option to choose from the different design templates that fits your visual content requirement. 

Then all you need to do is select a template that you think would fit your needs. 

The next step would be to go ahead and add the text, logo, and other details. You can change colours as per your brand theme. 

There is a wide selection of backgrounds, images, videos, and other design elements that you could play around with. 

You can even upload your own media to use in the templates. All at a click of a button.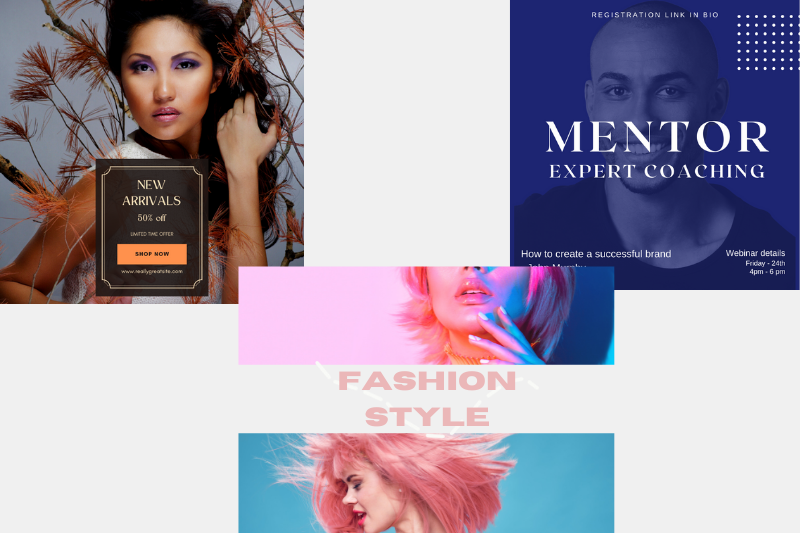 3. Save and download your design 
Once you have completed your design, you can download it in different formats, and if you have the pro version, you can even share it directly to your social profiles.
I use Canva to make Social media posts (single images, carousels), videos, reels, and stories. I even created brochures, presentations, profiles, and eBooks. 
As I have the Canva pro plan, I collaborate with my team and clients for their requirements and am super happy with it. 
Canva is an essential tool for business owners to help create their own marketing materials. I highly recommend it as a must-have marketing tool for businesses and anyone who needs to come up with creative and stunning visual content at almost no cost. Canva has a large resource of articles and videos on how you can use all the different features and
I hope you find this article helpful. Kindly share your feedback. I would also love to hear your suggestions of business tools that you have found useful and cost-effective. 
Our website is supported by our users. We sometimes earn affiliate links when you click through the affiliate links on our website at no cost to you. Learn more .